I was recently doing some competitor research when a client sent me a link to a rival's YouTube channel.
"This is a good example of the kind of corporate video we'd like", they said. So I said, "Cool, I'll check it out!"
When I did, I noticed that this competitor had loads more YouTube views than my client! I mean, LOADS more. More than my client would EVER get with the content they were looking to produce. "I've got my work cut out here!" I thought.
The numbers on the competitor's channel were impressive. So I took a deep dive into their content to try and find out what their secret was!
But the more I looked, the more it didn't quite fit together.
You see, the competitor's videos weren't actually that impressive. In fact, I'd say they were bang average! So how were they getting so many views from such bland content? Once I took a closer look, it didn't take long to get to the truth.
It was clear they were buying fake YouTube views.
Buying fake views on YouTube isn't the way to grow your business.

It's about developing person-to-person relationships. It's about building engagement and growing an audience.#videomadesimple

— Boxset Media (@boxsetmedia) July 18, 2022
What are fake YouTube views?
YouTube views can be bought online at black market websites to inflate the metrics of any video production. They're cheap and usually carried out by automated software or bots.
Whilst my client was rightly using ethical means to promote their videos (writing good titles, using strong thumbnails, engaging with their community etc.), their competitor was using more unscrupulous methods.
Inflating YouTube views give the impression that a video is popular.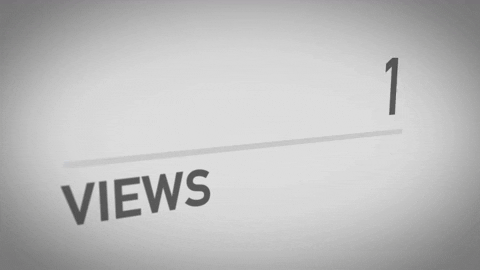 Should I buy fake YouTube views?
Buying fake YouTube views to inflate your viewer count is a dangerous game.
Fake views are performed by bots, not real people. So you won't build any genuine engagement or make more sales; all that will change is the number.
It's like tieing your Fitbit to your dog. Sure, if you send the dog running around the garden and your step count will shoot up, but it won't make you any healthier!
The fake views robots also won't necessarily watch your video all the way through. This could impact your retention rate and mean your videos could perform badly in search results.
You'll also risk violating YouTube's terms, and they could remove your videos or shut your account down if they find out you've been naughty!
download your free copy of my
video content roadmap
Discover the videos you need to build your brand effectively and easily in my easy-to-follow guide!
How can I tell if a video has fake YouTube views?
There's a simple method to tell if a video has fake views.
When YouTube views are massively disproportionate to the comments, likes and subscribers, the views are likely to be fake.
You'd think a corporate video with 15,889 views would have a few likes, right? Maybe even a few comments?
Comments, likes and subscriber numbers show that a YouTube video connects with its audience and provides value.
As a rule of thumb, a decent comments-to-views ratio is 0.5%. So if you have 1000 views on a YouTube video, you can expect around 5 comments.
The comments section is where the real engagement happens. Forget the number of views or likes. YouTube is about connecting with other people, not numbers or vanity metrics.
What's the alternative?
Buying fake YouTube views isn't the way to grow your business.
It's about developing person-to-person relationships. It's about building engagement and growing an audience.
Vanity metrics, like YouTube views, Instagram followers or Facebook likes, don't do any of that. They certainly don't translate into sales. Certainly not if they're inflated!
Here are 4 tips for long-term engagement on YouTube
Research your audience and create content that helps them
Keep consistent
Engage with your audience through responding to comments
Get the basics of YouTube SEO right (thumbnail, title, description, tags)
I wrote a blog digging deeper into these tips and more, you can check it out here)
It can be a slow and steady process. But YouTube videos are around forever, and the best ones build momentum over time.
Be patient, be consistent, be honest.
Have you spotted any views on YouTube you think are fake? Do you need help with your engagement on YouTube? Get in touch! Find us on Instagram, Facebook or Twitter and let us know!