Nottingham-based video production agency Boxset Media has launched a brand new editing service titled Edit Unlimited – giving businesses access to an unlimited number of video revisions on a monthly basis.
Established in 2009 by Creative Director Mick Walker, Boxset Media is a highly regarded video production agency situated in Nottingham – working with a wide range of clients across the UK including the NHS, BBC, Santander, Barclays and Furniture Village.
The agency has always operated using a more traditional project-by-project model – quoting and completing work on an ad-hoc basis. After speaking to a number of clients and partners about the growing hunger that exists for regular editing services, Mick realised that there was a gap in the market for an agency to offer an unlimited monthly editing package which makes creating engaging content that's ready to share, easy for brands.
"Many brands find video editing quite a laborious and time-consuming process, so it's often pushed to the bottom of the priority pile," explains Mick.
"As a result, there's a lot of bulging libraries of footage which have been captured, but are not being maximised,"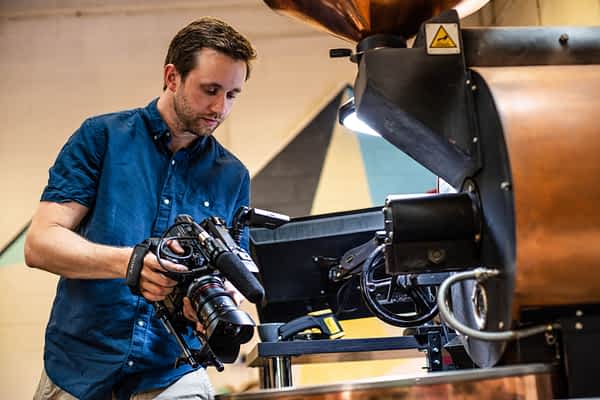 "Video content is one of the most popular ways for consumers to digest information," adds Mick. "YouTube and social media channels are incredibly popular ways for brands to get their messages in front of the right audiences through very targeted snippets. Not investing time and resource into editing a library of engaging video content really is a trick missed,"
"We wanted to take the leg work out of the process and provide clients with access to unlimited edits of their video content within an affordable monthly retainer. Edit Unlimited does just that,"
"It doesn't include filming, creating content or bespoke services such as voiceovers or animation," he adds, "it's purely about editing the content provided to us,"
Boxset works with an established team of experienced content editors. The agency has won many notable awards throughout its 12 years in business including accolades at the Innovation and Excellence Awards, the UK Enterprise Awards and the UK Corporate Excellence Awards.
The benefits
"The benefit for brands who take up Edit Unlimited is that through our combined in-house experience, we remove the hassle of editing and very quickly, give them sharable content that's ready to go. There's no contract and clients can enjoy unlimited revisions with quick turnaround times. It really is that simple!"
Boxset has launched two packages of Edit Unlimited, including its standard package with one edit per month with unlimited amendments, as well as a premium service with unlimited projects and unlimited amendments.